Landscape Services that Enhance Your Property
The lawn is the first thing neighbors and prospective tenants see when passing by your property. Leave a lasting impression with Hemlocks Landscape Management. Based in Jasper, Georgia, we facilitate comprehensive landscape services for residents, property owners, and managers. From landscape installation to grounds management, our landscape professionals make it easier to attain a beautiful and vigorous property. Request an estimate today to devise a long-term strategy for the care of your grounds.
Landscape Design
The most attractive landscapes are well planned out. With our landscape design team, we work with you to devise a layout that reflects your distinct tastes. When you hire our landscape designers, you retain active control of the entire process. As a result, we ensure that your vision is understood and continuously refined during each phase of the project. Since we serve as your single point-of-contact for the duration of the project, it is easier to communicate ideas and manage even the most complex of projects. We ensure that your time is respected. When you work with us, each of your issues is addressed in an orderly manner.
Landscape Installation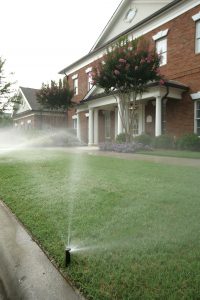 At Hemlocks Landscape Management, we take pride in our ability to seamlessly integrate several disciplines to create a final, beautiful product that aligns with your overall vision. The Landscape Installation Division is comprised of creative, educated, trained, and meticulous technicians. Together, we are committed to delivering results you can see.
No project is too big or small for our talented team. We work together to realize your landscape design and build plans. Our company incorporates the latest technology, equipment, and materials to complete your project. The team is equipped and trained to handle:
• Preparation and Planning               • Lighting               • Irrigation               • Hardscapes                • Water Features
Enjoy a full-service approach to landscaping. By employing our own irrigation and lighting techs, as well as plant specialists, we eliminate virtually all subcontractors and have one point of contact for our clients. We pride ourselves on high quality installations that not only drastically improve the beauty of the property, but also increase its value.
Grounds Management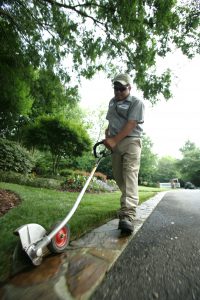 Establish the scene – and make it last. Our Landscape Grounds Management Division is designed to serve clients who are in need of high quality landscape maintenance services. An ornamental landscape is not static. It requires ongoing nurturing and patience by well-trained and dedicated professionals to preserve and enhance its beauty. Hemlocks Landscape Management provides all of the above, accompanied by a tradition of excellence. The result is landscaping that reflects your vision and imagination.
Our maintenance teams are focused on being very responsive and performance-driven, backed by a "no excuses" approach to servicing our clients. With careful consideration, each maintenance program that we provide is tailored to meet the specific needs of each property and our clients' expectations. We maintain many high-end residential and commercial properties across North Georgia. With a high level of communication and rapport with our clients, we focus on making each property lush, vibrant, and beautiful.
Contact us today to request an estimate for our landscaping services. We proudly serve property owners throughout North Georgia.
---
"Your staff's attention to detail with everything they did showed throughout the project. They were all respectful of the current landscape and willing to provide updates as they went forward. You have a top-notch staff that is second to none.  We look forward to working with Hemlocks in the future."
– Peter T. – Cumming, GA